M & B Fuel Injection has made a substantial investment in the very latest manufacturer's approved computerised test equipment to include:-
3 x Bosch 815 Test Benches
1 x Hartridge AVM PC2 Test Bench complete with Cambox
1 x Hartridge Cri PC Test Bench
1 x Hartridge 700 Test Bench
All of these Benches are regularly audited to meet strict manufacturer's diesel test specifications, enabling fuel pumps and injectors to be tested and set to their quality standards. All test results are automatically recorded and archived electronically.
New Workshop Test Equipment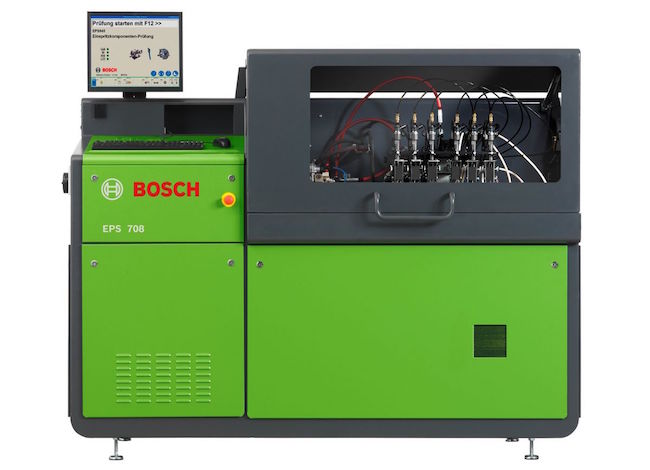 M & B Fuel Injection are pleased to announce a new addition to our test equipment, the Bosch EPS 708, a special Common Rail Test Bench in the
Bosch range. The rail developed for the EPS 708 is designed for injection
Pressures of up to 2500 BAR, so that the Test Bench is already prepared for current and future developments in diesel technology. This new Test Bench will compliment an already impressive Test Shop containing ONLY Manufacturer approved test equipment, giving Customers the reassurance that all pumps and injectors are tested to the correct Manufacturer's specifications on audited test benches with logged test results by factory trained Technicians.